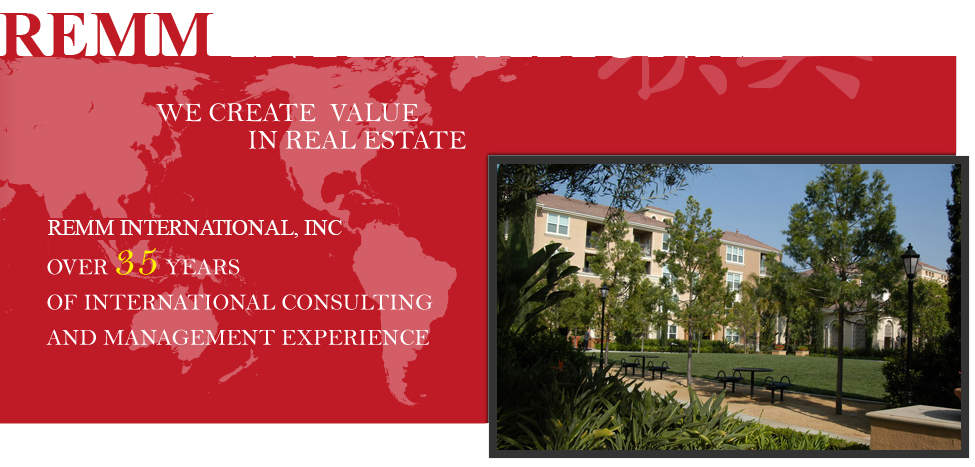 About REMM International, Inc.
Established by Robert M. Taylor in 1996 to provide consulting for domestic and international real estate asset managers and investors. REMM International was the first real estate management firm from the United States to promote best practices in real estate management in countries transitioning from a controlled economy to a capitalistic free market platform. Taylor worked to establish the first school of real estate in Russia at St Petersburg Technical University and has strategic relationships with colleges and universities in The Peoples Republic of China. He has been instrumental in introducing real estate trade organizations including the Institute of Real Estate Management, IREM, Building Owners and Managers Association, BOMA and The Councilors of Real Estate to China. Taylor sponsored the first Councilor of Real Estate CRE from the PRC. Taylor was one of the founders of Kingdy Parking Group, Beijing China in 2000 and has been awarded the title of Honorary Director of the Board. Taylor has co-authored college level text books used for training real estate managers in China and co-authored Invest U.S.A. an introduction to real estate investment in the United States.
Offices: Anaheim, California, U.S.A.
Beijing, P.R.C.