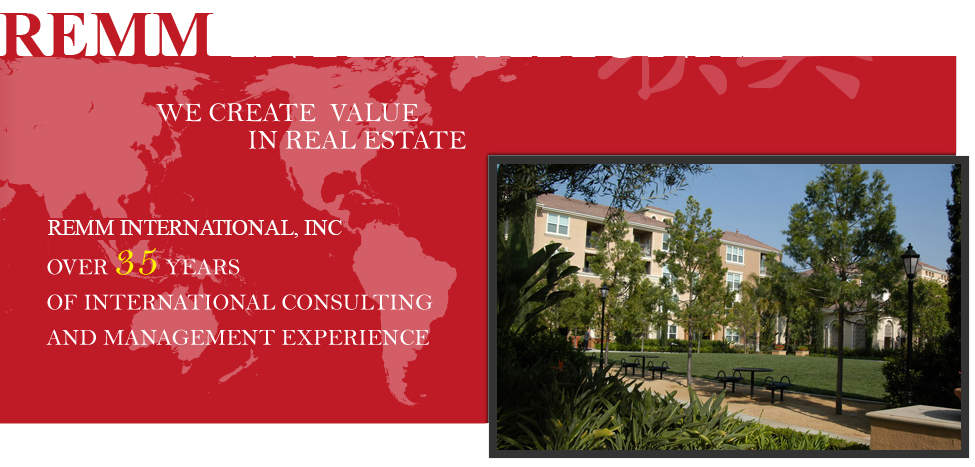 Sino-US Trade Consulting
since 1978, the United States has been the international overseas owners with unique advisory services. Customers in Canada, France, South Africa, Singapore, Russia, Brazil, Korea, Japan and China. The Group's goal is to reduce the risk to customers, provide management consultancy. The real estate industry is the advisory 1 a special branch. And brokers, management and evaluation, it does not have a set of specific systems of knowledge. On the other hand, real estate consulting is a process – it is a requirement of the technical capabilities of the abilities to analyze and judge the process. All of these are delivering the best results as the target. Real Estate Advisory Division is to be measured in economic value in the identification of problems and the development of the ties between the solution.
The advisory process as it was most important to customers build trust and confidence.
Regardless of the type of assets, the real estate policy-makers Consultant in-depth knowledge to offer a wide range of services.
Financial
Valuation and assessment of the acquisition and disposal of real estate brokerage
development planning
ownership of the asset management
Enterprise Strategic real estate investment analysis and strategic
market research and analysis of the supply and demand the best use of research
study on the investment portfolio
assets management and performance evaluation training model
education advisory
systems consulting
services cost: consulting fees by the hour or the standard fee, other costs charged by project